About Christine Buck
Christine Buck developed writing and technology expertise during her earlier career in nursing and healthcare. Since 1996, she has provided writing and communication services in a wide variety of settings, from small startups to Fortune 500 companies. She also helps small businesses create affordable websites. Her feature stories and essays have appeared in local publications, including the San Francisco Chronicle, the Alameda Magazine, and the Alameda Sun.

Prior to entering the communications field, Christine worked as a Regional Manager of employee health services at AT&T, supervising clinics and offering health promotion programs throughout the 13 western states. During her healthcare career, she also worked as a nurse in hospitals, school and home health programs, family planning, substance abuse treatment, and case management for injured workers.

Christine has a Master's degree from the University of California, San Francisco. She studied writing at the University of California Extension, and with a number of professional writing instructors.

In October 2006, Christine Buck Communications was awarded certification as a "green business" by the Bay Area Green Business Program. Certified businesses meet comprehensive standards for conservation of resources and pollution prevention. Christine is a member of the Alameda Chamber of Commerce, where she serves as an Ambassador; the Independent Communicators Roundtable; the Bay Area Editors' Forum; and the West Alameda Business Association. She also maintains ties with the International Association of Business Communicators, the Media Alliance, the Editors Guild, and the Sustainable Business Alliance.

Since 2008, Christine has provided pro bono writing support for three nonprofit projects through the Taproot Foundation, and in 2008 and 2009 she developed pro bono fundraising materials for the Alameda Boys and Girls Club. She has also volunteered as a teacher's aide in the Alameda schools.

View resume and client testimonials.
---
Photo by Anne Kohler. Updated 2/15/16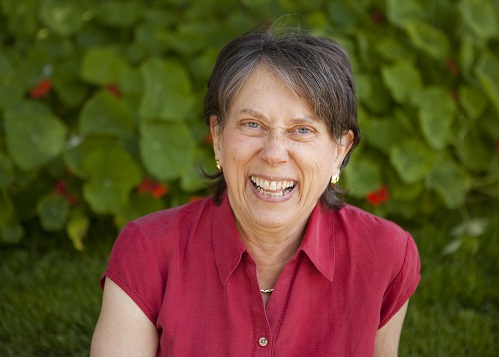 See also:
Printable resume in PDF format
---